Hello! My name is
A multi-disciplinary designer, who crafts cutting-edge digital experiences for innovative startups and established businesses.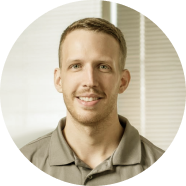 A little about me
Introduction
I am a multi-disciplinary designer with over 10 years of experience working at businesses both large and small. My journey in this field has given me a profound appreciation for the power of design in enhancing user experiences, solving complex problems, and elevating brand identity. I firmly believe that every pixel, every line of code, and every color choice should serve a purpose, connecting users with products and brands in meaningful ways.
When i'm not working, I enjoy gaming, listening to music, and spending time with my family. I'm very passionate about web technologies and design, and love to build new products and memorable experiences.
What I can do for you
Skills + Services
Over the years of working with clients, and building my own projects, I've developed a wide array of skills that complement and benefit each other. Here's what I do well.
Tools I Use Daily
The best way I stay on top of my work is by using these essential tools, either working solo or collaboratively in team.
A brief look at my career
Experience
System1
Jan 2018 - Sept 2023
Design Manager, Creative Lead, Product Design, Front-End Development
RKD Web Studios
Jun 2012 - Jan 2018
Web Designer

Ligament Design Group
Sep 2009 - Sep 2011
Graphic Designer

The Barrie Examiner
Feb 2009 - Oct 2009
Ad Builder
Stephen McGhee Design
Sep 2008 - Present
Owner