The Process
Research + UX
During the UX and research stage of this website redesign, our team collaborated closely with stakeholders to conduct comprehensive research. This involved identifying our target audience, analyzing competitor landscapes, and determining the most effective layout strategies.
My primary objective during this initial phase was to curate moodboards showcasing a diverse range of aesthetics.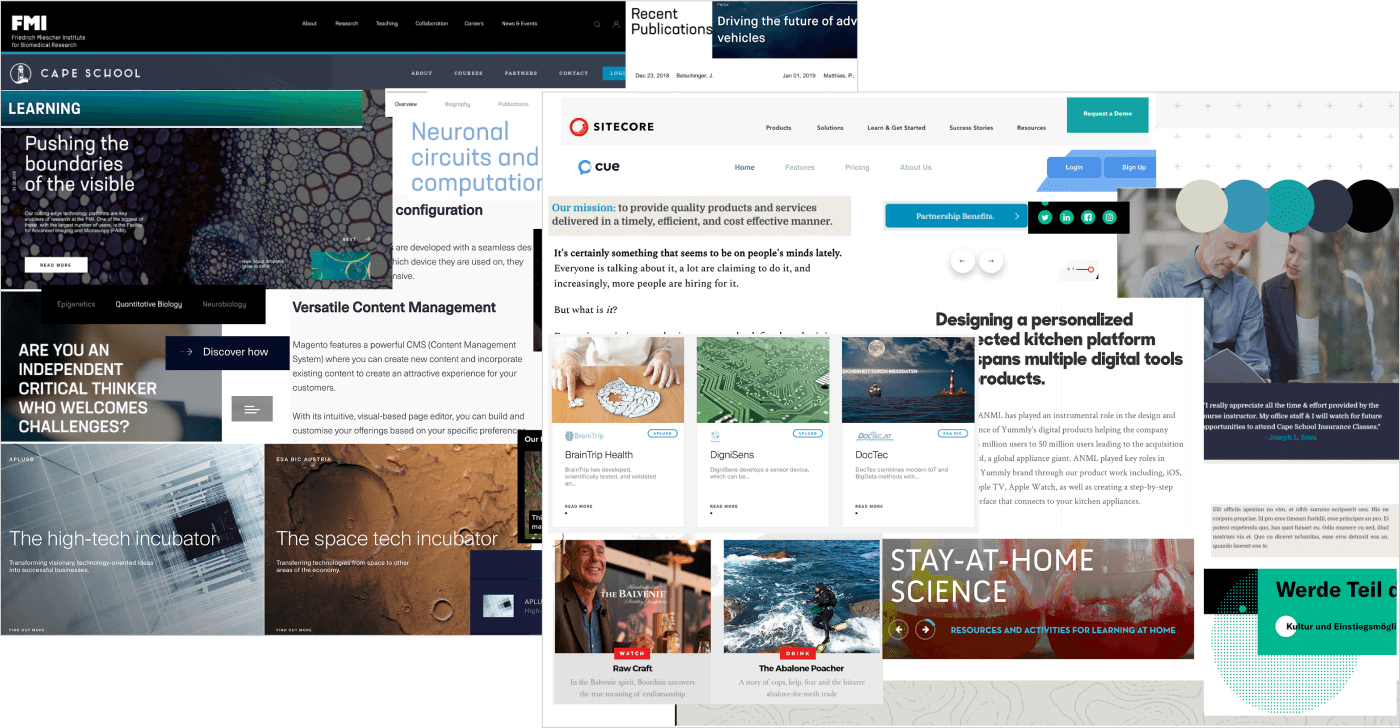 Design System
As the dedicated UI designer overseeing HowStuffWorks, I developed a comprehensive design system and style guide that served as the foundation for consistent visual elements, including components, colors, and typography.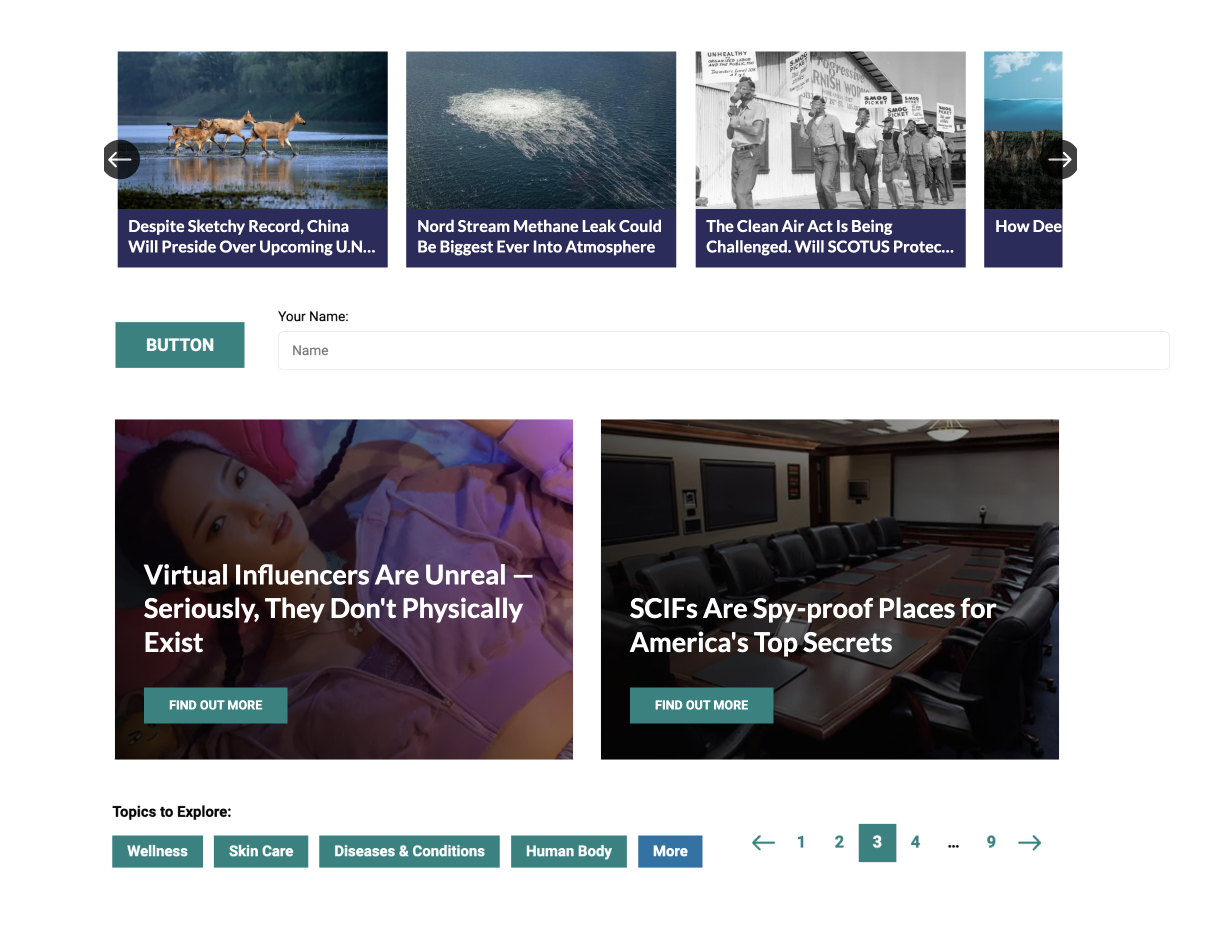 UI Design
Drawing insights from the moodboards, stakeholders then voted on the look they felt was best for the brand. We chose to use a dark theme that drew influence from popular science and tech.
I then crafted mobile and desktop mockups for each screen, ensuring a cohesive visual experience.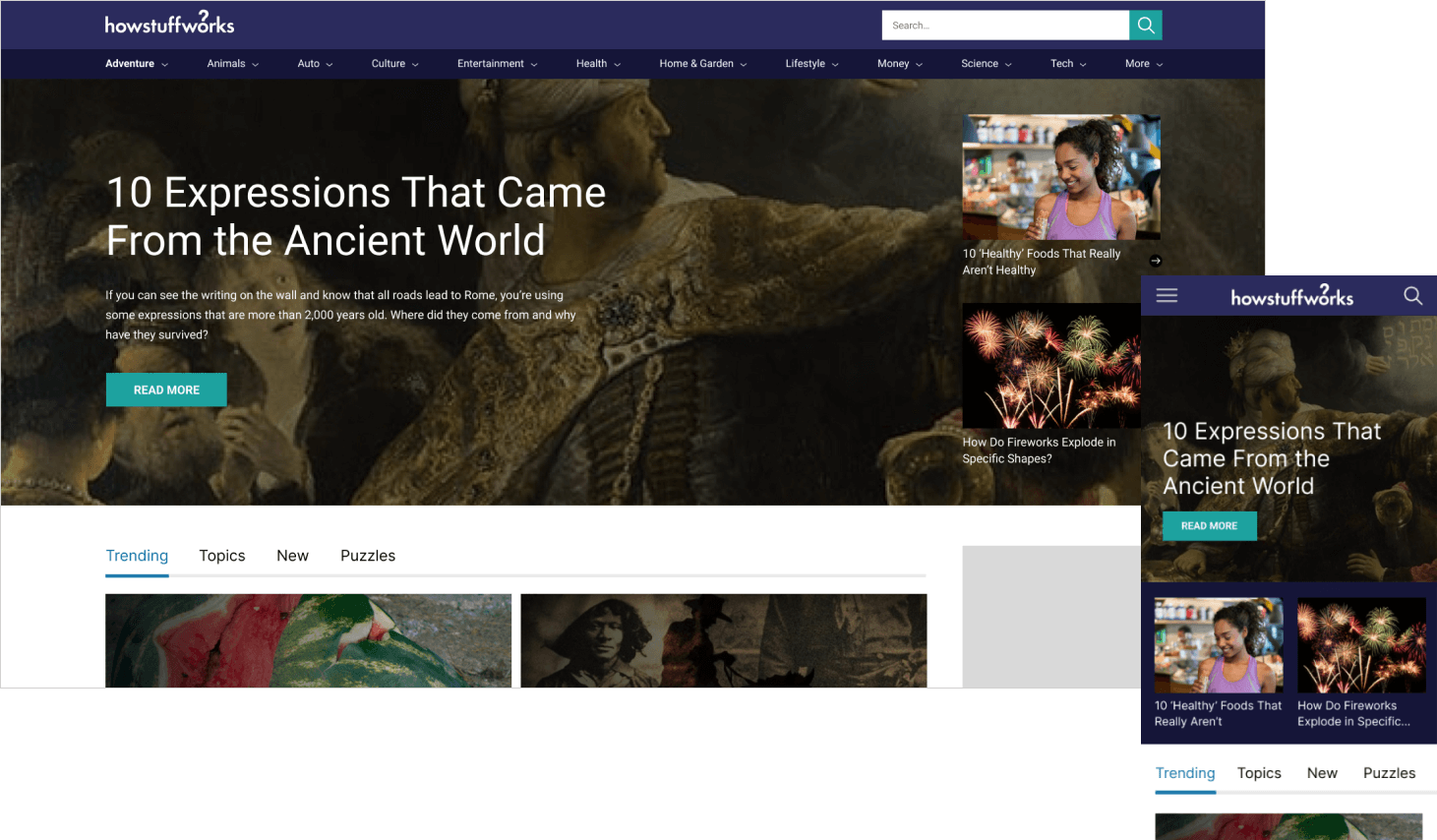 To meet the highest standards of inclusivity, all font choices and color combinations underwent testing to ensure compliance with WCAG AA (Web Content Accessibility Guidelines) contrast requirements.